Our Team of Tulsa's Best Financial Advisors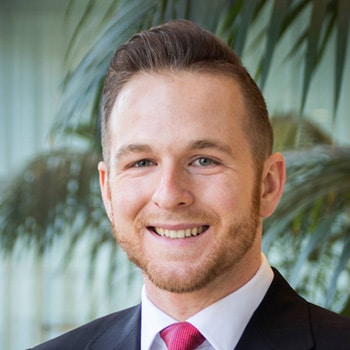 MATT REDMOND, CFA
Vice President
Matthew Redmond serves as Vice President and a board member of First State. He is responsible for developing the company's investment models and research and managing client portfolios. He has a deep passion for helping individuals achieve the freedom of financial independence through strategic planning and prudent investing.
Matthew has earned the Chartered Financial Analyst® (CFA®) credential. The CFA charter is a prestigious, highly respected designation that is widely considered to be the top distinction in the investment management profession. The CFA program requires those who pass to have a globally recognized mastery in the areas of wealth management, investments, financial analysis, and more. Completion of the CFA program also demonstrates an unwavering commitment to ethics and integrity, coupled with the highest standards of accountability.
Matthew graduated summa cum laude from Oral Roberts University with a BS in Finance and as an Honors Fellow, the highest distinction of the university's honors program. He had the top score of his university's graduating class on the ETS Major Field Test in Business, scoring in the 99th percentile of the national index. Prior to joining First State, Matthew worked with the Finance Manager and Investor Relations Director at Helmerich & Payne, Inc as a Financial Analyst.